Intel's drive to make slimmer, faster and more energy-efficient ultrabooks has proven that they're well on their way to beat Apple. It was just a while ago that the Ivy Bridge processors were released so users could enjoy faster performances at lower power consumptions.
On June 4, 2013, the 4th generation Intel Core (Haswell) developed by Intel's Oregon team was declared as its successor.
Haswell offers a brand new generation of laptops that leave other brands behind. Tablets are the new trend, but they sacrifice power for portability. If you just need to stay connected on the go, then a tablet is all well and good, but if you need something more, you might be out of luck without a real laptop.
It takes a lot of computing power to run many of the programs that are essential to various professions, especially programs that edit images or video. And if you want to use your machine for games that aren't just apps, you'll need a laptop for that, as well.
Intel provides what you need with its Haswell processors. They can be found in cutting-edge laptops from various brands – the Intel brand is what counts, in terms of performance.
Haswell processors aren't just built to be powerful – they are designed for portability. They run more efficiently, both in terms of heat and in terms of power.
This means longer battery life and fewer bulky, noisy fans for end users. Depending on your graphics needs, their new integrated graphics capabilities may be all you require on your machine, which also eliminates the need for a discrete graphics card, further extending battery life. And do we even have to mention that they are the most powerful mobile CPUs yet?
All in all, Intel's newest Haswell chips offer stunning new options to laptop users.
One of the more eminent performance boosts this 4th generation Intel Core boasts pertains to graphics. To be more specific, Kirk Skaugen mentioned at the Intel Developer Forum in Beijing that users will be able to experience the same gameplay and visual capabilities previously only possible with an added discrete graphics card.
Top 5 Laptops Running with 4th Generation Intel Core Processors
If Toshiba once lit a fire that has died down, the Click 2 Pro 2-in-One 13.3″ Touch rekindles it again. From its sleek and nodern design down to its highly responsive touch capabilities, the Satellite Click 2 Pro will wow consumers with both its internals and externals.
This touch ultrabook is lightweight at 4.5 lbs and is super-thin at 0.9″- not to mention that it's touchscreen!
It is currently one of the slimmest 13.3″ ultrabooks in the market.
And if that's not enough to entice someone to have one, it takes advantage of Click 2 Pro's 256GB SSD and the latest Intel Core i7 processor. This means that users can expect  faster start up and flawless speed. Read full review >
Pros:
1. Richer colors and sharper images packed in one highly responsive IPS touchscreen.
2. Spacious and ergonomically-designed LED backlit keyboard.
3. Lightweight tablet (2.3 lbs) and amazingly portable for a touch screen.
4. Corporate chic look and feel with gaming capabilities.
5. Good average battery life (up to 7 hours).
Cons:
1. Slight flex on the keyboard and chassis.
2. Lacks VGA adapter and Ethernet.
Quick Specifications:
When HP gets working on their slim designs, they can really pull it off. The HP ENVY 15t-j100 is thinner and lighter compared to previous HP models.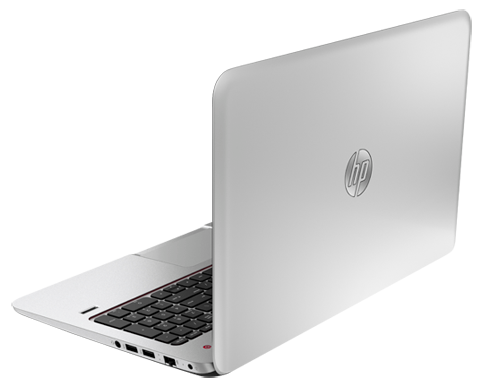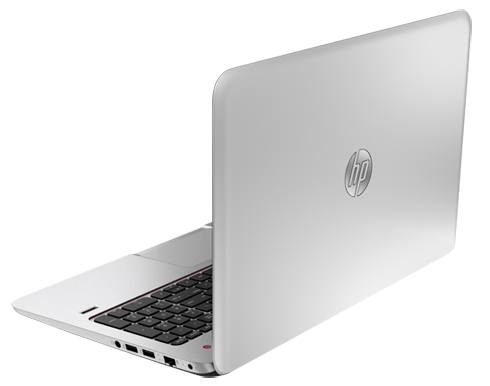 Had it not been for its rounded corners and slightly curved surface, one could easily mistake it for a Mac with its stunning silver chassis and black keys.
At 15.6″, the HP ENVY 15t-j100 comes with a full-sized keyboard complete with numeric keypad and a 1366 x 768 HD screen.
The cheapest in this bunch, this ENVY can be configured to come with a 2GB NVIDIA GeForce GT740M graphics card and a Full HD 1920 x 1080 screen.
Other upgrades include a backlit keyboard and up to 16 GB of RAM. Although there's no VGA, the Ethernet port is present at the right. Wireless interface options include a 802.11 b, g, n Wi-Fi card and Bluetooth v4.0. Read more >
Pros:
1. The perfect movie-viewing companion with HP's most advanced Beats Audio system.
2. Slim and sleek design wrapped in stunning silver.
3. Ultra slim and portable with HP CoolSense to avoid overheating.
4. Fast and fluid Windows 7 experience courtesy of the latest 4th generation Intel Core processor.
5. Abundant pre-installed software for creating high quality photos and videos.
Cons:
1. Not so price-competitive base specs configuration. Fortunately, the price of upgrading is a lot cheaper than before.
2. Disappointing 1366 x 768 native resolution.
Quick Specifications:
If movie-goers want to go big, then the HP ENVY 17t-j100  Leap Motion notebook might just be their perfect match. Its 17.3″ (diagonal) screen was purposely built for watching one's favorite movies or creating one's own.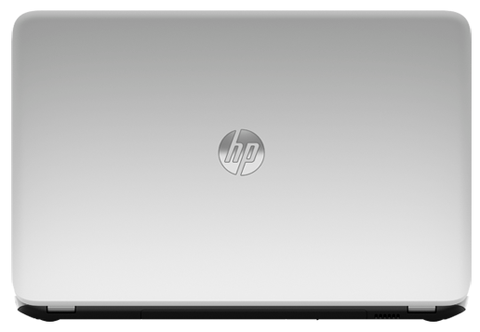 Equipped with some of the latest and highest Intel Haswell Core i7 processors, expect a fluid Windows 8.1 experience accompanied by studio-quality sound courtesy of Beats Audio's proprietary speakers and subwoofer.
This ENVY notebook was exclusively assembled for entertainment and multimedia purposes.
To prove such, a substantial 1 TB hard drive and a built-in Blu-ray player gets packed into this electronic ensemble to collect massive high definition videos. Like the ENVY 15t-j100, it has a plethora of ports except for the rather ancient yet in-demand VGA port.
Pros:
1. Base specs start with a 4th Generation Intel Core i7 processor.
2. Sufficient storage space for movies, videos and high quality photos.
3. An all-in-one stop for any user's multimedia needs.
4. Long rated battery life.
5. Full-sized keyboard complete with numeric keypad.
Cons:
1. Even though most of the world has successfully transitioned to 16:9 ratio screens (1366 x 768), having a 17.3″ screen sporting a base spec of 1600 x 900 for its native resolution can be a disappointment.
Quick Specifications:
Just like its big brother, the Y50, the Lenovo Y40 sports a black brushed-metal finish that's ideal for the adventurous user.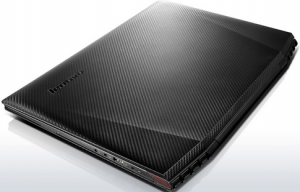 It's not solely assembled for gaming but rather a mix of everything. It's a multi-purpose laptop that'll perform wisely depending on whether the user is gaming-focused or entertainment-savvy.
This 14″ Intel Haswell computing system makes watching movies and playing games a fun affair.
That is, with the fluid response coming from its Windows 8.1 operating system. Users also get the opportunity to upgrade their hard drive from the  Hybrid 500GB+8GB  into a 512GB SSD one. Read a review> 
Pros:
1. Appealing brushed metal design.
2. Backlit AccuType keyboard glowing with a daring red hue.
3. Full high definition LED AntiGlare backlight display with resolution 1920×1080.
4. 720p web cam with face-tracking capability and dual-array digital microphone for crystal clear visuals and audio.
5. Premium sound courtesy of the Dolby speakers.
6. Great price for a 4th generation Intel Core i7 entry-level gaming laptop.
Cons:
1. Not recommended for playing graphics  gemanding games.
2. Some users are concerned about the touchpad stiffness.
Quick Specifications:
To keep things simple, the Y50 UHD is a cool and sleek device with a fiery rage that boils within.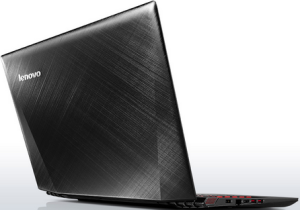 Lenovo may call it an amazing multimedia hub, but its potential seems to promise even more. As a start, the Y50 can be a great entry level gaming rig to buy without breaking the budget.
Using a slim frame (about 0.9" thick) instead of the big, flashy, bulky type usually found in heavy gaming rigs makes it a power-packed ultraportable find.
Aside from the fact that it boasts a 4th generation Intel Core processor, the Y50 UHD laptop gets more graphics juice by getting paired with a 2 GB NVIDIA GTX 860M.
Pros:
1.The  UHD LED Glossy display with resolution (3840×2160).
2. Great sound and graphics perfect for movie viewing and gaming.
3. Sleek-looking rig with solid gaming potential.
4. Better Benchmark scores compared to the Y500.
5. Relatively lightweight for a powerful laptop at 5.3 lbs.
Cons:
1. No optical drive.
Quick Specifications:
Bottom Line
Intel's Haswell line promises better and improved graphics and graphics-related performances. According to some recently obtained Benchmark scores, the 4th generation Intel Core processors seem to be keeping their words on providing ultrabooks that are relatively low cost while maintaining a competitive edge against Macs.