With Lenovo's decision to make the Y Series gaming laptops highly customizable, it's no surprise that they've opened up their market to a wider range of customers from students with minimal needs to memory-demanding software users.
At 4.9 lbs, the 14″ Lenovo Y40 is light and compact. Worthy to be categorized as a gamer's laptop, which would usually have an average weight of 11 lbs, this Y Series model is able to run newer games without being absurdly bulky.
[gss-content-box] Weekly deals & Coupon codes for the Lenovo Y40-80:
Compare all Y40-80 models >
[/gss-content-box]
The Lenovo Y40-80 is one of the best new gaming laptops under $700
Performance
The AMD Radeon R9 M275 2GB dedicated graphics card allows its users to take advantage of utilizing graphic intensive applications and games. And although the Lenovo may not be able to provide the best gaming experience, it is very well capable of running Battlefield 4 smoothly with its latest 5th generation Intel Core i7 processor.
A 8GB RAM shouldn't be an issue either. Fan noise is surprisingly silent.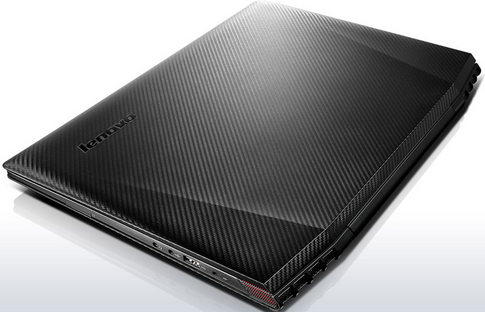 Display
The 14″ FHD LED wide screen provides crisp images and vivid colors for those who love utilizing the maximum visual capability of their laptops. With a 1920×1080 (1080-p HD) resolution, video creators, movie watchers and even gamers will be enjoying this ultrabook's vibrant display.
Connectivity
With this Y40's slim build, it's amazing to see that Lenovo made sure not to skimp its customers on port connectivity. All located on its sides are the power source, 2 speedy USB 3.0, a USB 2.0, an HDMI and Ethernet ports. Wireless provisions include Bluetooth 4.02 and 802.11 b,g,n and Wi-Fi.
Special Features
The Lenovo Y40-80 multimedia laptop has an AccuType keyboard to increase your typing accuracy. It also has a pretty comfortable touchpad. Palm rejection, zoom and scroll are exceptionally responsive with the Windows 8.1.
 Pros and Cons of the Lenovo Y40-80
Like any other laptop, the Lenovo Y40 has some killer features and setbacks of its own. The following are summarized below.
 PROS
1. Light Weight, Slim and Fully Functional. The Y40-80 is considered one of the cheapest laptop with gaming capabilities in the market. Its light weight makes it a great selection for students who prefer carrying it around in school as well as businessmen who travel a lot.
2. Dedicated Graphics. An  AMD R9-M275 4G  graphics card makes this laptop stand out from the rest which is often built with the Intel Graphics card. Nobody can ever go wrong with AMD.
3. 1920×1080 Resolution Full HD Display. Enjoy a wide variety of tasks from watching HD movies to editing professionally taken pictures to playing HD games. This model provides a large array of viewing angles in high definition.
4. Relatively Good JBL Speakers. Most laptops in its price range usually have great sounding speakers.
CONS
1. If someone purchase the Y40-80 with the intention of playing graphics intensive games on ultra-high settings (Crysis 3 for example), they're going to be disappointed.
2. Soaftware Performance. The pre-installed software accompanying this model can be a little bit glitchy.
3. A Minor Trackpad Issue. It is a little stiff to click sometimes.
 Conclusion
The Lenovo Y40-80 is one of the inexpensive laptops with gaming capabilities. It comes with a powerhouse specification starting with its graphics card down to its latest Broadwell Intel Core i7 processor. All in all, it's a great package at a very reasonable price.
Lenovo Y40-80 laptop specifications:
5th Gen Intel Core i7 processor
Windows 8.1 operating system
14″ FHD LED AntiGlare display, resolution (1920 x 1080)
Graphics: AMD Radeon R9 M275
Up to 16GB DDR3L memory
Up to 512GB SSD
Up to 5 hours' battery life
Weight: 4.9 lbs
Related Articles
Toshiba Qosmio X70 – The Customizable Gaming Laptop
Lenovo YOGA – The Convertible Tablet-Laptop
HP Pavilion 17z Touch Customizable Notebook
Alienware M18x – The Heavy Duty Gaming Laptop from Dell