Tablets have become just as competitive a market as any other in computing. All the big name brands, from Apple to Samsung to Microsoft and more, have created their own entries for these portable devices.
Consumers are eager to buy, as well, since everyone loves the portability and easy-to-use touch interfaces that tablets provide.
[gss-content-box] This week's deals for the Yoga Tab 3 Pro:
FREE shipping on the 13.3″ Lenovo Yoga Tablet 3 Pro – ZA0F0050US >
[/gss-content-box]
Lenovo has been one of the leading manufacturers for both tablets and hybrids, so it's no surprise that the Yoga 3 Pro Tablet has plenty of new and fascinating features.
Aside from the interest that is bound to be drawn from the machine being partly designed and promoted by Ashton Kutcher, the machine itself has plenty of unique features.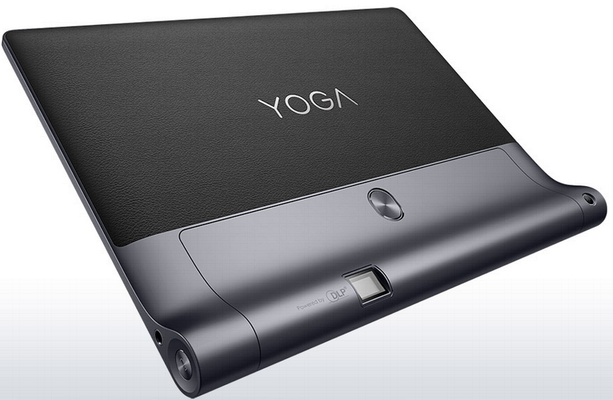 If you plan to use the tablet for creating or viewing media, the Lenovo Yoga 3 Pro is the best on the market.
It has 8-watt JBL surround sound speakers, which are very impressive for such a portable device.
Not only is its built-in camera very high quality, it also includes a projector. This is a brilliant feature to add to a tablet.
Rather than worrying about having the right ports to connect to various projection systems for presentations, you can simply use the device itself to put your images or PowerPoint up on the wall.
The quality of the projected image is good too – 50 inch with a 16:9 aspect ratio.
For personal media viewing, the 13.3 inch screen provides a wide range of viewing angles and a stunning resolution of 2560 x 1600.
That's not only high for a tablet, it beats plenty of laptop monitors as well. You can also use it in a variety of positions.
Aside from the typical in-hand tablet position, it is also designed to easily rest on a kickstand with a connected keyboard or even hang on the wall as screen, digital photo frame, or personal organizer.
The Yoga 3 Pro tablet brings plenty of power, as well.
It has a 5th gen Atom processor, 2GB of RAM, and 32 GB of memory. It can also easily be upgraded for more storage.
Users can pick from an Android or Windows operating system depending on their preference, which allows for plenty of different apps.
Even with all this power, this tablet doesn't skimp on battery life, either. It can run up to 15 hours while connected to 4G and three hours in presentation mode running both the projector and the speakers.
It may seem incredible, but the Yoga 3 Pro tablet only costs $479.
It's a very affordable tablet with a lot of options that its competitors simply don't offer.
The one major flaw is that it is a bit larger and bulkier than some other tablets, including having a bit of a bulge at one end.
That may make it a bit difficult to fit in smaller bags, but for anyone who anticipates making use of the projector, this tablet is probably worth investing in for that feature alone, and it also works almost flawlessly in every other aspect.
There's no doubt that the Lenovo Yoga 3 Pro tablet is a solid buy.
Lenovo Yoga Tablet  3 Pro – ZA0F0050US specifications:
Processor: Intel Atom x5-Z8500 (up to 2.24 GHz 1440MHz 2MB)
Operating system: Android 5.1
Display: 10.1″ QHD LCD IPS Multi-touch, resolution (2560×1600)
Memory: 2.0GB LPDDR3 1066 MHz
Hard Drive: 32GB EMMC
Network Card: 802.11abgn WLAN
Bluetooth Version 4.0
Warranty: 1 year
Battery life: up to 15 hours
Weight: 1.47 lbs
Camera: Front 5MP, Rear 13MP
4 modes: hold, tilt, stand, and hang
Price starts from $479 >

Related Articles