This year, Lenovo released the Ideapad Y700 (15″) gaming laptop which is one of the best sellers among the Y series products. Why is Y700 peculiar?
Y700 Laptop: The Multi-Functional Gaming PC
Lenovo is considered as one of the top laptop manufacturer in the world. They are also known to produce laptops that are a bit stylish for those who are looking for artistically designed computers.[gss-content-box] Save with weekly deals & coupons on the Y700 laptop:
COMPARE ALL MODELS >
[/gss-content-box]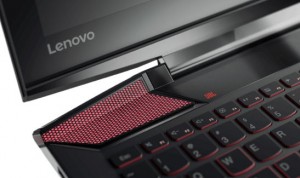 Yet, it will definitely be great for businessmen and professionals because of its classic design.
Well, the affordable, sturdy and multi- functional Y700 laptop will not disappoint buyers as this model has all those specifications and more.
It is enriched with a superb multimedia capability that provides vivid graphics and awesome audio that will keep you on your seats for a while.
Pros and Cons of the Lenovo Y700 Laptop
   

icon-arrow-circle-up

 PROS
Consumers will be delighted to know that they don't have to worry about getting the  Y700 laptop damaged since Lenovo provides a 1 year warranty and increase coverage for accidental damage.
Aside from usual good display performance and resolution, the processors and the other software updates, the design, memory, and customer support.
The Lenovo Y700 is also the best gaming machine this year as well as one of the best multimedia laptop. Movie lovers would definitely enjoy Y700 as it offers the Dolby Advanced Audio and NVIDIA GTX 960M discrete graphics which is great for watching movies and videos. It also works best with DVD and BluRay.
Students who are into gaming would definitely enjoy the Ideapad Y700 laptop as it provides not only the basic fast and efficient system, but also allows them to play their favorite games when they need a break from all those researching and studying.
After playing games or running applications like an Adobe for a couple hours, the Y700 laptop is barely warm. You can play Battlefield4, Planetside2, and Elder Scrolls online at full settings smoothly, frame rates are good.
For businessmen, teleconferencing would be great using this laptop as it offers 720p HD camera.
Y700 models equipped with the 1920×1080 resolution displays. The lower display resolution apparently brings down the quality of the video and would not produce the same vivid experience that a 1920×1080 resolution display would provide.
 

icon-arrow-circle-down

 CONS
Of course, not all products are perfect; the Lenovo Y700 also has its drawbacks.
Not every Ideapad Y700 laptop model equipped with an optical drive.
The finish is an absolute magnet for fingerprints.
Not so great battery life, about 4 hours on high performance settings and up to 6 on power saving mode with moderate usage.
Conclusion
Overall, the Lenovo Y700 laptop is an awesome product and it's a steal for the advertised price. It is ergonomic and functional. Students, businessmen and gamers will not be disappointed to use this efficiently optimized product.
Lenovo Y700 15″ Laptop specifications:
Processor: 6th Generation Intel Core i7-6700HQ (2.60GHz 1600MHz 6MB)
Operating system: Windows 10 Home 64
Display: up to 15.6″ Ultra HD (3840 x 2160) 16:9 IPS Anti-Glare
Graphics: up to NVIDIA GTX 960M 4 GB GDDR5
Memory: 16GB
Hard Drive: up to 512GB SSD
Battery life: up to 6 hours
Weight: 5.7 lbs