In this article we are going to talk about 5 the most popular top performance high quality HP laptops. Even just narrowing down to the HP brand, there are a lot of different choices and features in laptops, and it can be difficult to choose. This article will help you decide.
We chose HP because it is one of the top computer brands in the world.
HP laptops are among the most popular type of computer bought today because of their excellent quality.
Whether you're looking for a powerful laptop that stand in for a desktop in running the latest games and programs, or for a fast, light computer with extra connectivity options for business trips, there will be an HP laptop with the features you need- and one that will fit your budget, as well. Their sleek, modern appearance is an extra plus.
Click here to save money on HP Laptops >
 1. HP ENVY 17t-j100 Quad Edition Customizable Notebook PC
4th generation Intel Core i7-4700MQ – the new and most powerful processor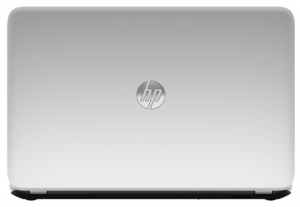 8GB memory expandable to 16GB
1TB hard drive, upgradeable to 2TB hard drive
17.3″ HD LED display
Blu-ray player
Weight 6.28 Lbs. Up to 9 hrs 20 min battery life
Beats audio: build in 4 speakers and HP subwoofer for studio quality sound.
Powerful and stylish, highly customizable, high performance laptop with a brilliant 17.3" high definition display. It performs on the level of a desktop with its large memory and cutting-edge processor, so this is the only computer you'll need. If you're looking for a machine that will run anything wherever you want it, this is the HP laptop you'll want to purchase. This computer is great for gaming and entertainment as well as business tasks, and optionally comes with Windows 8.1 Pro. Although it's more expensive than some other options, the price is a great deal for all these features- $749 before customization.
Up to 4th generation Intel Core i7-4500U processor
4GB memory expandable to 8GB
500GB hard drive, upgradable to 1TB hard drive
Outstanding discrete graphics with GDDR5 ultra-fast memory
A 3-cell Lithium-Ion battery (up to 8 hours and 30 min)
A 14.0″ diagonal high-definition Brightview LED display touchscreen
Weight 6.91 Lbs.
This is the most advanced 14.0" laptop on the market. With great  battery life and memory, with faster response time, and a more portable size, it's no surprise that it's the top selling HP laptop, especially since the price is below $849  for base configuration.
3. HP ENVY 15-j171nr Quad Edition Notebook PC
4th generation Intel Core i7-4700MQ Processor 2.40GHz with turbo boost up to 3.40GHz

8GB memory expandable to 16GB
750GB 5400RPM hard drive
NVIDIA GeForce GT 740M graphics with 2048MB gDDR5
Beats Audio with 4 speakers and 2 Subwoofers
15.6″ Full High Definition HP Anti-glare LED-backlit Display (1920 x 1080)
Weight 4.81 Lbs.
What makes it different from15-j000 Quad Edition? This top of the line and HP web exclusive model comes with an excellent 2GB discrete graphic card, which is the best for a gaming experience and entertainment. The brilliant full HD 1080p display comes as a standard feature, allowing you to see every detail of a game or movie. The sound quality is great here as well. Price starts from $940 with coupon code >
4. HP ENVY 17t-j100  Select Edition Customizable Notebook PC
Up to 4th generation Intel Core i7-4702MQ

Battery life up to 9 hours and 30 min
up to 16 GB system memory
750GB 7200 rpm hard drive, upgradeable to 2TB HDD
17.3″ HD LED display, upgradeable to Full HD 1080p
Weight 6.1 Lbs.
What is cool about this laptop? This high performance customizable HP laptop has the highest quality build in speakers with HP Triple Bass Reflex subwoofer. This is the most affordable 17.3″ HP Envy 17t-j100  model and is a great computer for music lovers and for those who want their computer to look cool as well as work well. You can get it for a price below $679 using coupon code.
5. HP ENVY TouchSmart 17t-j100 Quad Edition Notebook PC
4th generation Intel Core i7-4700MQ Processor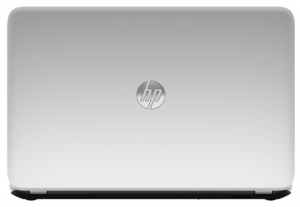 8GB memory, expandable to 16GB
1TB Hard Drive
17.3″ full HD anti-glare LED-backlit Touch display (1920 x 1080)
Blu-ray player/SuperMulti DVD burner
Only 1.21″ thick and weight 7.56 Lbs
5 hours of battery life
Norton Internet Security 60 days subscription
Beats Audio with 4 speakers and 2 subwoofers
This notebook stands out from a competitors because it has big, brigh 17.3″ Full HD Touch display. Its light weight of 7.56 lbs. is definitely a plus. The all-metal design makes it look modern and luxury. Great for watch movies and make movies. This is multimedia entertainment center with good battery life and portability. Price starts from $979 >
Conclusion: Whatever your reasons for buying a laptop, there is an affordable HP laptop that will fit your requirements. In addition, there are many different coupon codes that can help bring the price of these amazing laptops down even further. Look into one of these five top quality HP laptops to be your first personal computer or to replace an outdated machine.
Coupons and Deals for HP Laptops >
Further Reading
The 5 Most Popular Dell Laptops 
Top 5 Laptops With Intel i7 Processor
HP ENVY 17-184nr – A Notebook With Great Performance
HP ENVY 15t-j100: The Envy of All Brands