Dell had been among the leading laptop producers to date. They have vast lines of laptops that not only suit your budget, but exceed your expectations as well.
Listed below are the Top 5 Dell Laptops as stated on professional reviews and consumers feedback:
1. Dell Inspiron 17 7000 Series i7737-5560sLV TouchScreen Laptop
The Dell XPS series has the highest set of specifications, with top-end models equipped with the latest and fastest chipsets. The cutting-edge built-in technology of this range may cost you extra money, though. If you are leaning to a budget-wise buy, then the Inspiron line has the most pocket-friendly prices around.
The only drawback is that it steps down a few specs. The Dell Inspiron 17 7000 Series i7737-5560sLV  TouchScreen Laptop lies in between the XPS and Inspiron 17 –  3721 ranges, having the premium chassis of laptops like Dell XPS 13 without sacrificing too much in terms of money.
Key Features:
4th Generation Intel Core i5-4200U processor 2.6GHz with turbo boost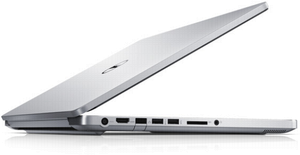 8GB memory, expandable to 16GB
750GB 5400RPM HDD
17.3"  HD LED touch display
Intel HD Graphics 4400
Tray load DVD Drive
Weight 7.3 Lbs
Battery Life 7.5 hrs.
SKU: 1753313
Price starts from $789 >
This laptop can suffice the requirements of a pro-gamer with the latest NVIDIA graphics chip and a 3.0 GHz processor with 16 GB of RAM. But since with specifications above this is a budget friendly laptop, Dell Inspiron 17 7000 Series i7737-5560sLV  TouchScreen laptop with a spacious touch-screen display and sleek, slim profile – the great combination of work and play.
Check out new coupons & deals for Dell laptops >
 2. Dell Inspiron 15 7000 Series i7537T-3342sLV TouchScreen Laptop
The new Dell Inspiron i7537T-3342sLV is a latest touchscreen laptop and it ranks second in the Top 5 Dell Laptops intended for consumers. It is built with powerful components, including an Intel Core i7 processor, perfect for everyday use and even heavy video game rendering.
Key Features:
Amazing Power and Usability – 4th Generation Intel Core i7-4500U processor 3.0 GHz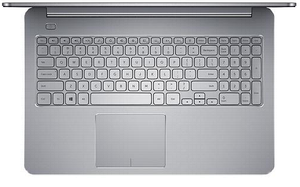 8GB memory
1TB 5400RPM hard drive
Excellent 15.6" HD LED touch display
Intel HD Graphics 4400
Weight 5.5 Lbs
Battery life 7 hrs.
Improved Design
SKU: 1753377
Price starts from $817 >
With a reasonable price, the Inspiron 15 7000 series laptop has all the right to brag its 2nd place spot. The laptop is wowhile buy for business-minded people who are always on-the-go.
 3. Dell Alienware 18 Customizable Gaming Laptop
Gaining 4 out of 5 stars in the CNET reviews, the Dell Alienware 18 Laptop is a visual treat for hardcore gamers. Built around an 18-inch display screen, the laptop is composed of dual video cards, which definitely makes your gaming experience worthwhile. Dell Alienware M18X combines the powerhouses of a 17-inch hard-core gaming laptop with an 18-incher, giving you an upgradable 3rd generation Intel Core i7 Processor.
Key Features:
Desktop replacement for gaming
4th Generation Intel Core i7-4700MQ  (6MB Cache, up to 3.4GHz w/ Turbo Boost), upgradeable up to 4th Generation Intel Core i7-4900MQ (8MB Cache, up to 4.0GHz Overclocked)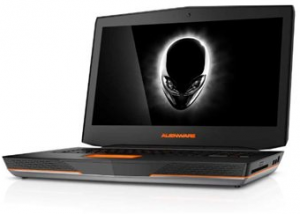 750GB 7200RPM hard drive, upgradable up to triple drive: 1.5TB SSD RAID 0 (3x 512GB SATA 6Gb/s SSD)
2GB GDDR5 NVIDIA GeForce GTX 765M graphics, upgradable to 3GB GDDR5 NVIDIA GeForce GTX 770M graphic card
Blu-ray Disc BD-Combo
18.4" WLED WideFHD (1080p) display (1920 X 1080)
Weight 12.064 Lbs
Killer Performance
Price starts from $1999 > 
Of course, with great power come greater expenses. These Alienware-inspired laptops have a base price of $1999. With a weight of 11.93 lbs., this is fit for heavy gamers willing to make the sacrifice of spending more than the usual price tag.
4. Dell Inspiron 11 3000 Series 2 in 1 I31473750SLV convertable laptop
Making a slim step higher to pass as an 2 in 1, the Dell Inspiron I31473750SLV has all the reasons to qualify for the fourth place for the best Dell laptops. Having a 11-inch display is always a good thing for work and business purposes, not to mention the 0.8″ slimness and a mere weight of 3.1 lbs. This laptop has great combinations of value, portability, and performance.
Key Features:
Intel Pentium Quad Core N3530 Processor 2.16GHz
4GB memory
500GB 5400 RPM HDD
11.6" HD LED touch display
Only 0.8″ thin
Weight 3.1 lbs
SKU: 6685593
Price starts from $449 >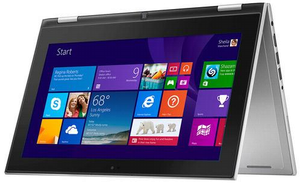 If you don't bother trying to switch its graphics system, this laptop will surely be a treat for people who have the intention of turning it into a portable travel companion.
5. Dell XPS 15 9530 TouchScreen Laptop
Trailing behind for the top list is the Dell XPS 15 Laptop. Like any powerhouse of a laptop, its Intel Core i7 processor, NVIDIA GT750M dedicated graphics, impressive Touch Display with Truelife and QHD+ resolution (3200 x 1800) and machined aluminum
carbon fiber composite base in a compact package.
Key Features:
Comfortable backlit keyboard
4th Generation Intel Core i7-4702HQ processor 6M Cache, 3.2 GHz
8GB memory, expandable to 16GB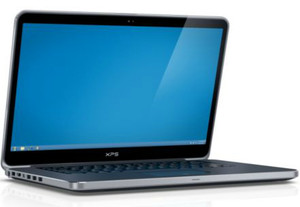 1TB HDD with 32GB SSD
NVIDIA GeForce GT 750M 2GB graphics
15.6" Touch Display with Truelife and QHD+ resolution (3200 x 1800)
Battery life up to 11 hrs
Weight 4.44 Lbs
Price starts from $1949 >
In keeping up with the advanced games being made nowadays, this nifty laptop won't disappoint you any time soon, though upgrading its memory and space capacity may be somewhat difficult in many ways. It's a sure buy for those not minding its bland design.