Verizon FiOS deals are a wide array of bundles that are low cost. These have great combinations and are proven to be reliable, consistent and high-speed.
Verizon as a Broadband Service Provider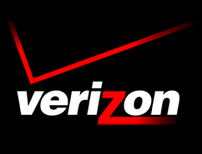 It's a consumer's right to choose the best cable, Internet and phone services between the many available bundles advertised in the market. Reliability, availability and great freebies are just some of the things users consider when choosing the right one for their household.
According to ConsumerReports.org, Verizon has one of the fastest, clearest and most reliable fiber-optic services currently in the industry.
While other phone and cable companies were spending money on the improvement of their old systems, Verizon took a major risk by replacing its old copper-based lines to fiber-optic ones.
If there's one thing consumers should be concerned with fiber-optic lines, it's the occurrence of long term power outages. This may pose a problem for subscriber's to Verizon's phone service, Digital Voice, since FiOS' battery backup will only last for 4 hours.
Verizon FiOS
As a way of keeping up with digital demands, Verizon decided to go fiber-optic through its FiOS Broadband Services that began in 2005. Aggressive expansion to the different networked areas continued until 2010.
Based on reports made last July 2010, out of the 15 million homes (in 13 states) Verizon's Broadband Services have been available in, 3.8 million households are subscribed to FiOS Internet services and 3.2 million have TV subscriptions. This just proves that Verizon FiOS is, by far, way ahead of its competitors.
Comcast and Warner Cable have yet to transition to fiber-optic systems, which is the reason why Verizon will always have faster Internet speeds, less down times and better video transmissions. Satisfied subscribers have commented on how it was faster to use Verizon FiOS compared to the likes of Comcast, leading satellite cable networks, and DSL providers.
This is due to the fact that service interruptions are hardly an issue. Furthermore, some of them have been using FiOS for more than 3 years without a hitch.
As of July 2010, FiOS Digital Voice has been available in 11 states and the District of Columbia. These states include Maryland, Delaware, New York, New Jersey, Florida, Rhode Island, California, Texas, Massachusetts, Pennsylvania and Virginia.
In order to benefit from reasonably cheap and affordable fiber-optic broadband services, these top
Verizon FiOS deals are what customers often ask about
Basically, the FiOS Triple Play bundle consists of the FiOS Gigabit Internet Plus Data, FiOS Custom TV and phone.
Verizon FiOS Triple Play Bundle: No Annual versus Two-Year Agreement
These packages can either be in a 2-year contract or a non-contract one. The differences between the two are as follows:
1. Contract. The 2-year agreement requires a lock-in period of two years. The monthly one will simply lock Triple Play's rate for 2 years. This means that consumers are safe from price increase for the two years and one year, respectively.
2. Freebies. Verizon FiOS Triple Play 2-year subscribers get to take advantage low price plus no activation fees with online orders. HBO included for 1 year plus Enhanced multi-room DVR service free for 2 years.
For interested parties, this month's top deals are:
Specials: see all local Verizon Wireless deals>
FiOS Triple Play: Fios Gigabit Connection · Up to 940/880 Mbps Internet + Custom TV + Phone $79.99/month for 1 year w/no annual contract >
FiOS Triple Play: Fios Gigabit Connection · Up to 940/880 Mbps Internet + Custom TV + Phone $79.99/month HBO for 1 year and multi-room DVR service 2 year agreement >
Assuming one would rather have the FiOS Internet and FiOS TV without the phone line, the FiOS Double Play is the perfect package for such needs. This bundle includes a FiOS Gigabit Internet and FiOS Custom TV with 30+ HD (out of more than 140) channels to enjoy.
Benefits included by choosing the FiOS Double Play are the free activation with online orders. Also, both Triple Play and Double Play subscribers get the option to add Showtime, HBO and/or Cinemax discounted at 50% off for the first year.
Fios Gigabit Internet Data and Custom TV for $74.99/mo for 1 year with no annual contract >
Since there's not much of a difference between the Double Play 2-year and no-annual agreement (other than the lock-in rates), then the decision will depend on whether the customer is certain that he will be using the said services for the duration of two years – e.g. permanent residency.
Verizon FiOS Gigabit Internet
For those who are wondering what Verizon FiOS Gigabit Internet is, it's an upgrade to the now speedy connections attainable from FiOS itself, meaning it's Verizon's way of offering their fastest connections available, delivers 20x faster speeds. Users can subscribe to download speeds of up to 940 Mbps and upload speeds of up to 880 Mbps.
That's like uploading an entire album of high resolution pictures in seconds. Video downloading and streaming from both TV and the Internet will be done in minutes or even less.
What's great about this service is it's already included in the Triple Play package without having to spend a single cent on it.
Fios Gigabit Internet for $69.99/month for 1 year with no annual contract >
FiOS Availability
Perhaps one of Verizon's major drawback is the limited number of areas its services are installable in. Furthermore, some states that get FiOS still have unreachable areas. Fortunately, Verizon offers potential customers a quick way to find this out- a link in their website to check the zip code (down to the street address) which the interested party inputteds.
To verify Verizon FiOS' availability in a specific area, users may enter the exact address and zip code here.
Or, simply visit Verizon FiOS' Triple Play or Double Play page and click on "Check Availability" beside the bundle of one's preference.
Conclusion
It's no surprise that consumers are growing aware of the impact reviews and recommendations bring. Certainly it helps in narrowing one's options for an affordable, reliable, and consistent broadband service provider.
For Verizon, taking a risk on fiber-optics has paid off as more and more subscribers are sharing their good experiences with this company. And it's not just because they give good customer service. It's also the fact that FiOS connections are known for being constantly flawless.