Have you been searching for a new computer that will be able to stand up to all your multimedia tasks? Do you edit video or images on a regular basis, and need a laptop that will keep up with demanding programs? If you've been looking for a great machine from one of the big names in the business, but also hoping to avoid spending too much money, then the Lenovo Z40 is the computer for you.
[gss-content-box] Deals for the Lenovo Z40-70 Laptop:
[/gss-content-box]
Lenovo Z40 Overview: The Affordable Multimedia Laptop
The Lenovo Z40 is an entertainment 14″ notebook that is user-friendly and powerful. Whether you need a computer for work, play, or both, it will easily keep up with you. It's light enough to carry without hassle and has the processing power to handle games and video alongside your work programs.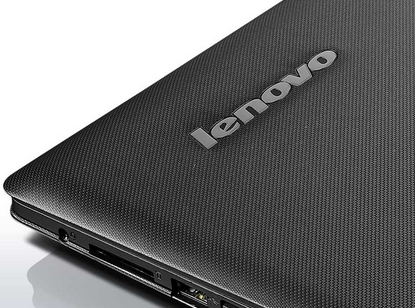 While its portability is certainly a key feature, you're probably more concerned about what exactly this laptop can do. Don't worry; despite its compact size, it has plenty of features and offers the latest in powerful components to keep it running smoothly.
First, there's the Haswell Intel Core i5-4200U dual core processor. Its base speed is 1.6GHz, but with the addition of the Intel Turbo Boost 2.0, the computer can get up to 2.6GHz.
This means that you will be able to multitask with ease, even with demanding programs. The ability to run multiple programs is essential for many users in the workplace, and Lenovo made sure that the Z40 delivers.
The Z40 also outstrips the rest of Lenovo's Z series when it comes to graphics and display. An NVIDIA GeForce GT 820M card and 2 GB of dedicated video memory make this machine capable of playing high quality video and running most games quite well.
While it's true that the screen is not capable of 1080p HD, it still has a moderately good resolution of 1366×768. And even at that resolution, the Lenovo Z40 still provides a stunning picture, as the 14″ monitor has great color fidelity and the image can still easily be seen even in bright conditions.
Of course, the case is important too. The Z40 comes in a sleek black shell that is less than an inch thick, and all together it weighs less than 5 pounds. This is very impressive for a 14″ laptop and means that you get portability without sacrificing screen or keyboard size.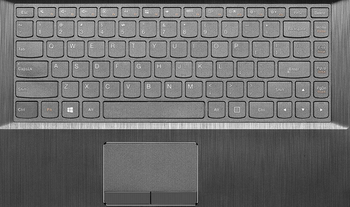 The Accutype keyboard allows you to type quickly and precisely with no difficulty. All in all, this is definitely a laptop that is meant to be used on the go, despite its powerful components, and it fits easily into most bags.
Naturally, the Lenovo Z40 wouldn't be a good multimedia computer if it didn't have the ability to capture video as well as render it. A 720 p web cam and digital microphone are built into the computer and mounted at the top of the display.
Not only can you use them to chat with friends and family, but the Z40 also offers the Veriface Pro facial recognition program, so you can sign in easily and securely without using a password that someone else might be able to guess. The audio playback is great, as well, with Dolby-enabled speakers that provide great sound, whether you are video chatting or watching a movie.
The Lenovo Z40 also comes loaded with all kinds of great software to make your computing experience easier. It even has a free trial version of the latest Microsoft Office 365 Home Premium, so you can test out new features and perhaps buy it for yourself, if you find the tools it provides useful.
It isn't made for the lowest budget users, but the Z40 is a great mid-range laptop. It's pricing starts at $699, which is certainly affordable for most professionals, and the wide array of features makes it well worth the cost. For anyone who's been trying to find the best possible laptop for their multimedia experiences, we suggest the Lenovo Z40 laptop.
Specifications:
4th Gen Intel Core i7 processor
Operating system: Windows 8.1
Display: 14″ FHD
NVIDIA GeForce GT 820M 2GB graphics
500GB hybrid storage with integrated 8GB SSD cache
8GB DDR3L memory
Up to 5 hours' battery life
Weight 4.6 lbs / 0.98″ thin