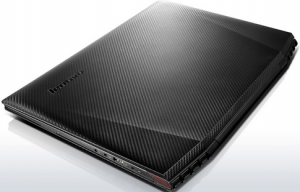 FREE shipping on the Lenovo Y40-70 Laptop – 80FA002BUS – black
CLICK TO SAVE >
Lenovo Y40-80 Laptop – 80FA002BUS – specifications:
Processor – 5th Generation Intel Core i7-5500U Processor (2.40GHz 1600MHz 4MB)
Operating System – Windows 8.1 64
Memory – 8.0GB PC3-12800 DDR3L SDRAM 1600 MHz
Display – 14.0″ FHD LED AntiGlare Backlight (1920×1080)
Graphics Card – AMD Radeon R9 M275 4GB
Hard Drive – 1TB 5400 rpm
Optical drive – none
Weight 4.9 lbs
Battery life – up to 5 hours
See all Lenovo Y40-80 models >
If you want a really fast, affordable laptop that gets the job done then purchase the Y40-80 – 80FA002BUS.
The WiFi is fantastic because of the updated Intel dual band. The weight is very nice and even though it is only 14″ it feels like more. It runs games like Minecraft, Far Cry 3 and Total War: Rome II very well and doesn't lag and overheat.
The JBL speakers are awesome.
The 1920×1080 resolution crisp display looks like it was carved out of a diamond. The touchpad is really great and a hybrid hard drive provides cold boot-up times of around 10 seconds.
The specifications, battery life, performance, and look of this y40 laptop make its industry leading for this price point.
Good for: editing HD video, gaming, watch Youtube videos, graphics design, presentations.
Related Products:
[auction-nudge tool="listings"]