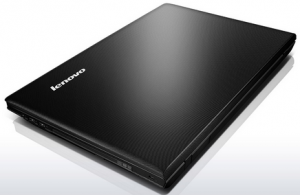 Save $150 with weekly deals plus FREE shipping on the new Lenovo Ideapad 300 17″ – 80QH008CUS Laptop – black
The Lenovo Ideapad 300 17″ – 80QH008CUS  laptop supplies the super fast boot time, high Quad-Core performance, top-notch modern design and finish, and most importantly, portability.
The the large and comfortable AccuType keyboard is great, the typing is seamless. The aluminum casing is strong, feels solid and sturdy, yet light to carry around.
The battery life is not quite good, but the 300 is great for the price and just enough for programming, web browsing, basic gaming and movies. It runs the World of Warcraft fantastically on "good" settings.
Cons: the low screen resolution, no backlit keyboard.
Lenovo Ideapad 300 17″ –  Specifications:
Processor – 6th Generation Intel Core i7-6500U Processor (2.50GHz 1866MHz 4MB)
Operating System – Windows 10 Home 64
Display –  17.3″ HD+ Glare with integrated camera (1600×900)
Memory – 8.0GB PC3-12800 DDR3 SDRAM 1600 MHz
Graphics Card – Intel HD Graphics 520
Optical Drive – DVD Recordable
Hard Drive – 1TB 5400 RPM
Battery life – up to 4 hours
Weight – 6.61 lbs
Dimensions – (W x D x H): 16.45″ x 11.51″ x 0.99″
SEE ALL 300 17″ MODELS >

Related products:
[auction-nudge tool="listings"]