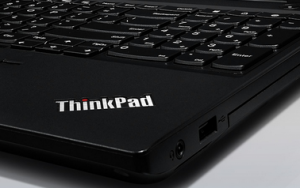 Save 15% with coupon code SAV15THINKPAD plus FREE shipping on ThinkPad X260 laptop – up to 10 hours battery life, Display 12.5″ HD
SAV15THINKPAD >
Customizable ThinkPad X260 ultrabook specifications:
Up to 6th Gen Intel Core i7 processor
Up to Windows 10 Pro
Intel HD Graphics 520
Up to 16GB DIMM memory
Up to 512GB SSD
Up to 10 hours' battery life
Display: 12.5 FHD IPS (1920 x 1080) Non-Touch
Weight 2.9 lbs
The ThinkPad x260 is portable, lightweight and a fantastic business laptop. It has great features, and the price is reasonable and affordable and will give you a lot in a small package including an excellent battery life. It's built with a decent keyboard, great battery life, nice FHD screen and durability for on-the-road work.
The charger is very compact and lightweight, ideal to carry around another without problems or additional discomfort.
You can easily get 8-10 hours of battery life with lots of video streaming, local video, web browsing and with the screen between 40-80% brightness. Because it has an internal battery, you can swap main batteries on the go without turning it off.
The keyboard is downright amazing; there is that crisp and constant amount of pressure required to push down the keys that are just about perfect, and the keys are spaced excellently.
Linux support is good and the BIOS is excellent.
The computer multitasks very well without taking away from the performance.
The 1080p IPS display is a dream and provides great viewing at any angle. The non-glossy screen makes reading so much easier.
[auction-nudge tool="listings"]