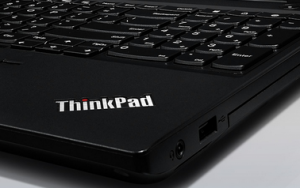 Save 15% off with coupon code SAV15THINKPAD plus FREE shipping on the 14-inch Lenovo ThinkPad E465 Laptop
SAV15THINKPAD >
ThinkPad E555 Laptop specifications:
Up to AMD A6-8500P Processor (1MB Cache, up to 3.0GHz) processor
Up to Windows 64 Pro 64 operating system
AMD Integrated graphics
Up to 16GB DDR3 memory
Hard Drive: 500GB Hard Disk Drive, 5400rpm, 2.5″
Up to 6.5 hours' battery life
Display: 14.0 HD(1366×768) TN Non-Touch
Weight 4.2 lbs
The ThinkPad E465 laptop is a solid, fast and reliable computer that would run Linux very well. Everything working out of the box (wifi, key bindings etc) with Vanilla Ubuntu.
With the AMD A-6 processor you will be able to play games like Portal2 and CS:GO at near full settings without any noticeable issues.
The E465 boots very quickly with an EFI install, powerful graphics at low wattage and cost (a machine with an Intel 5100 will likely cost 3x as much at +10 watts under load).
This Thinkpad is feature rich and the price is great. There is no laptop near this price that has the quality of keyboard you get on the Lenovo.
Cons: The clickpad is not very precise, but is fine for general use.The anti-glare screen seems to reduce the brightness and clarity of the screen a little bit.