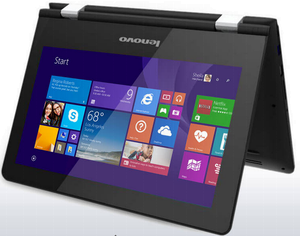 Save $150 with coupon codes plus FREE shipping on the Lenovo Flex 4 15″ – 80VE000EUS – Black – 2-in-1 PC – 256GB SSD hard drive – Intel Core i5-7200U processor.
Specifications:
Processor: 7th Generation Intel Core i5-7200U Processor (2.50GHz 3MB)
OS: Windows 10 Home 64
Display: 15.6″ FHD IPS AntiGlare Multitouch (1920×1080) with integrated camera
Graphics: AMD Radeon R7 M460 2GB
Memory: 8.0GB
Hard Drive: 256GB SSD
Weight: 4.58 lbs
Battery life: up to 8.5 hours
Model number: 80VE000EUS
You will be pleased with the flexibility, speed and capabilities are of the easy to use, multipurpose and sturdy Lenovo Flex 4 15″ – 80VE000EUS. It's pretty large but very thin, technically advanced and fast, easy to navigate between the apps, tablet and laptop mode. Programs like Photoshop run with no hiccups.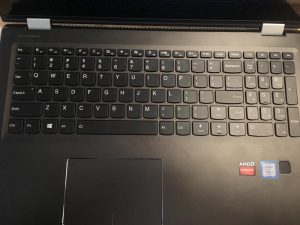 This computer came with enough to run engineering and drafting programs that require a lot of memory.
The system performance is great. Dedicated graphics deliver great results. The speakers are very nice and the silent hard drive (solid state) is great too. You will love the cool features like the backlit keyboard, tablet mode and awesome touch screen.
The pros of the Lenovo Flex 4 :
a quick start-up time
the very responsive touch screen
the sound quality
fast 7th generation processor performance
The cons:
the relatively short battery life – around 8 hours
some users don't like the shift key on the right side is so far away that it causes them to push the page up button instead