With Microsoft trying to convince its customers that Windows 10 is the next best thing; it's no surprise that Lenovo has upgraded the Flex 4 14″ to the Flex 5 14″. It seems that the trend these days happen to revolve around existing laptops getting a facelift – specifically a touchscreen upgrade.
[gss-content-box] Save with Weekly Deals & Coupon Codes:
Click to compare all models >
[/gss-content-box]
Lenovo Flex 5 14 Overview: Portable Productivity at One's Fingertips
With the standard of a latest silicon chip, the chances are, touchscreen enthusiasts might just find themselves taking a look at this Flex model.
Nothing short of priding itself as an ultrabook, the Lenovo Flex 5 14″ is more than just a laptop with a 10-point multitouch display.
Of course, this doesn't necessarily mean that the Flex 5 14 was a push over. It was actually known for its decent performance and competitive pricing.
Build and Design
Outfitted with a plastic shell, the Lenovo Flex 5 14 laptop is one sleek yet sturdy device. Rather than being the type students or users of outrageous taste prefer, this computer will mesh perfectly in a boardroom or office set -up.
The Flex 5 14 multimode laptop is built with a well-isolated and well-spaced keyboard. The black smile-shaped keys provide good feedback and are comfortable enough for extended typing periods.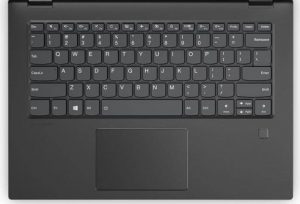 The backlit AccuType keyboard and a multitouch trackpad feel good and supports gestures.
Weighing at about 3.85 lbs, the Flex 5 14 Touch may not be the lightest ultrabook out there.
Performance and Graphics
The Flex 5 14 sports a 14″ 10-point multitouch display with a native resolution of 1366 x 768 (some models 1920×1080). Perhaps this new display will make up with the shortcomings of the previous one, especially when a number of Flex customers have already complained about its glossy finish.
Others have also commented on how the lackluster color had diminished its overall viewing experience. It's a good thing that drastic changes were done in the said department.
After hearing the disappointment in Flex 14's Intel Core i5 processor, it was quite nice to find out that the new Flex 5 14 Touch was getting an Intel Core i7. This definitely shines a ray of hope for avid players of newer titles, such as Dirt 3, Skyrim, Crysis 2 and Battlefield 3, who would've been forced to settle with the lowest performance.
And to finally complete this powerhouse package, customers could opt for a 1TB 5400 RPM+128GB PCIe SSD hard drive.
Connectivity
The Flex's slim frame does not give much room for an optical drive. It's packed with USB Type-C, 2 USB 3.0, HDMI, a SD/ MMC card reader, headphone and mic combo jack.
A Lenovo BGN Wireless and Bluetooth 4.1 make up the rest of its connectivity options.
Pros and Cons of the Lenovo Flex 5 14 Multimode Laptop
The Flex 5 14 remains one of the top picks for users who are after portability and power without breaking the budget. Among its more outstanding points lie some concerns regarding issues the Flex 5 14″ had.
The list below will summarize the Flex 5 14 pros and cons.
Pros
1. Great Intel HD Graphics.
2. Lenovo OneKey Recovery. This obvious Lenovo feature makes sure that one's system can be recoverable without the need for a bootable USB drive or disc.
3. Smart Response Technology. Users who are into speedier processing can choose to customize their Flex 5 14 Touch with a hybrid 1TB 5400 RPM+128GB PCIe SSD hard drive. This generally increases program and operating system response times by giving users SSD performance without cost that comes with it.
5. Decent Overall Performance and Battery Life. This newest Flex model is no powerhouse. Rather, it's a consistent performer that'll get the job done at a very reasonable price.
Cons
1. 1366 x 768 Native Resolution in Some Models. With its 14″ 10-point multitouch HD screen sounding so promising, it's quite irritating how Lenovo is still pushing through with 1366 x 768. When it comes to screen resolution, there are many laptops out in the market that have better offers.
3. No dedicated graphics on most models. It's important for people who want to play basic games on a cheap mobile platform.
Summary
The Lenovo Flex 5 14 is simple and stylish in its own right. Moreover, the addition of a high definition 10-point capacitive touch screen gives its users the opportunity to take full advantage of its Windows 10 capabilities. This, in turn, widens the window for productivity.
If you need a light, reliable, super-fast, high- quality laptop, the Flex 5 14 has all of these features – ultra-slim, pretty good battery life, beautiful design, and solid build. Great computer for college students whoever needs to constantly close their laptop, move, and quickly resume.
It's also perfect ultrabook for business travelers who are in need of a portable yet reliable device to carry along wherever they go.
Specifications:
Processor: up to 7th Generation Intel Core i7-7500U Processor (2.70GHz 4MB)
Operating System: Windows 10 Home 64
Display: up to 14" FHD (1920 x 1080) IPS Anti-Glare Multitouch
Graphics: up to NVIDIA GeForce GT 940M 2GB
Memory: up to 16GB
Hard Drive: up to 1TB 5400 RPM + 128GB PCIe SSD
Weight: 3.85 lbs (1.75 kg)
Battery life: up to 8 hours
Price starts from $429 >