So it's the beginning of summer for some and back to school for others. Nonetheless, those who plan to go back to school will need a portable companion to use for their school projects, extra-curricular activities (including Facebook) and entertainment needs.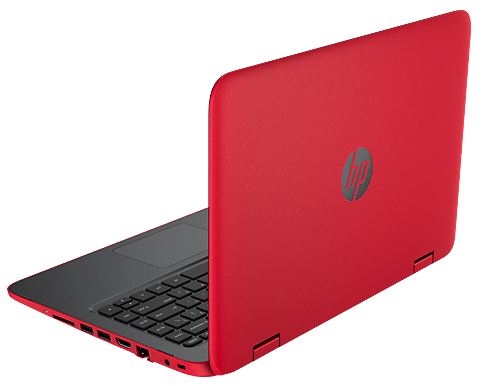 Students these days often require a handy computing system to use in school. Working on term papers, programming and editing clips for a subject is just part of campus life.
Therefore, it's important to make sure that as a student, one is prepared to spend those unholy hours slaving away in front of the computer just to beat the deadline.
A student's laptop isn't just for productivity; it also serves the purpose of entertainment and communication. Whether it's to update one's self on a friend's status or to Skype one's parents, all these should be part of the mandatory provisions a laptop should have.
What are the top 5 laptops for students in 2016?
It's the cheapest of the bunch, and the option to choose an Intel HD Graphics 520 (For Touch) may just be what a student needs for his visual-editing works. Upgrade options include an 6th Gen Intel Core i5-6200U Dual Core processor  and  excellent graphics.
The HP Laptop 15.6″ sports a sleek black etched-aluminum finish that makes working on it fun. The build is solid and sturdy, so backpacking this laptop won't be a problem.
This 15.6″ screened notebook weighs at about 4.73 lbs and comes complete with a full-sized keyboard for prolonged comfortable typing.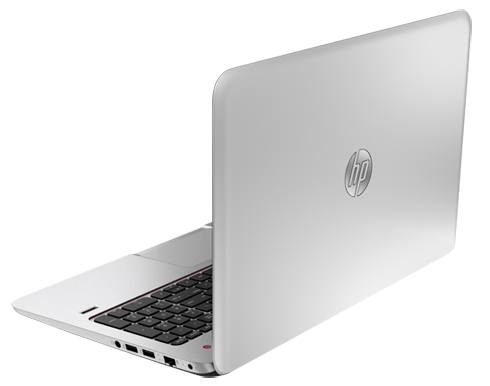 Pros:
1. Great design and sturdy build.
2. Battery life up to 6 hours.
3. Abundant Ports. (HDMI, VGA, Memory Card reader, 1 USB 3.0, 2 USB 2.0).
4. Good and loud DTS Studio Sound speakers.
5. Crisp and clear visuals courtesy of its 1920 x 1080 FHD WLED Display.
Cons:
1. Comes with a single band network card.
2. Not the latest processor and graphics card.
Specifications:
The Inspiron family is known for being Dell's budget-friendly line-up. Starting with quite a cheap price tag, it's certainly a laptop one might consider for pure productivity needs. This said, it certainly won't make the cut for gaming.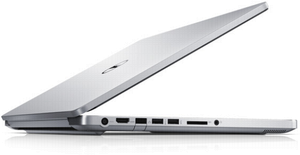 Rather on the traditional side, the Inspiron 15 5000 Series might not be what adventurous students may want. However, plastic as it may seem, this laptop is one tough computer.
Unfortunately, the glossy display finish is a fingerprint magnet that's prone to surface scratches.
Still, if it's performance to price ratio one is after, the Inspiron 15 5000 Series  has the most student-friendly price among the bunch.
Pros:
1. 15.6″ Trulife LED-Backlit HD display for the delivery of good graphics.
2. Never gets too hot, even under stress, due to Dell's large frame and well-placed internal components.
3. Decent bass tones. This Inspiron's speakers will fair perfectly well while viewing movies or listening to music.
4. Abundant port connectivity.
5. 2-in-1 stylishly designed with four flexible modes.
Cons:
1. Poor battery life – up to 7 hours.
2. Non Backlit Keyboard.
Specifications:
The new customizable HP Pavilion 15.6″ is sleek, slim and stylish. It's a very lightweight laptop that's hefty in specifications. It comes with the AMD Quad-Core processor and AMD graphics by default. And even though it's running with a new processor, battery consumption shouldn't be an issue.

The HP Pavilion 15.6″ is proven to have run for up to 7 hours under normal use that included document editing and web browsing under 40% brightness.
One thing that may concern avid users of Windows 7 and older OS is the fact that it runs with Windows 10. While MSW 10 is marginally faster than 7, a number of users have already expressed their dismay in installation problems of legacy applications and dual-boot functions.
Stylish colors make this laptop noticeable and with modern design new Pavilion 15.6″ is a really good looking computer.
Pros:
1. Sleek and stylish with eye-popping  design.
2. Lightweight at 4.55 lbs
3. Optical Drive
4. The below average screen resolution 1366×768 with option to upgrade.
Cons
1. Windows 10 won't be at its finest. It will require some getting used to.
2.  Getting expensive with AMD Radeon R7 Graphics
Specifications:
Function-wise, the Lenovo Ideapad 510  is one of the top contenders. It has a large hard drive, a complete arsenal of ports and an integrated DVD drive.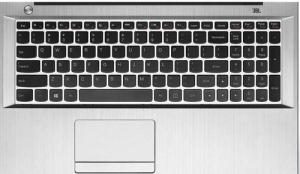 The ports on this machine are one USB 2.0, two USB 3.0, VGA, HDMI, Ethernet (RJ-45), audio combo jack. This IdeaPad is 0.97″ thick and weigh at 5.1 lbs. It won't be winning any beauty contests with its black-colored chassis.
Also, the matte surface is prone to fingerprint smudges. Users will have to look past the physical to appreciate this laptop.
So the Ideapad 510 multimedia laptop may not be the prettiest. However, it 'll make a statement with its performance alone. Along with its affordable price, the 510 is a fully-functional multitasker which will assist students in their usual computing requirements to get school work done.
Pros:
1. Equipped with up to 6th generation Intel Core i7 processor.
2. Competitive system at a very reasonable price.
3. Stays cool under normal use which includes full screen video viewing.
4. Complete connectivity options.
Cons:
1. Disappointing battery life (up to 4 hours)
2. Annoying trial bloatware.
3. All plastic chassis.
Specifications:
When it comes to the perfect hybrid entry-level laptop, the new Lenovo Flex 4 14 inch  may be one of the top choices in line.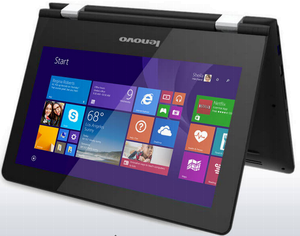 Students in particular have posted praises in terms of affordability, build quality and battery life. It's 0.82″ thin and  3.86 lbs light. It's an all-around computing system that's within the budget.
Data entry, typing one's homework, and interacting with family and friends are some of this Lenovo's strong points. The Backlight keyboard sports a metallic-finish that's contemporary. The keys themselves are generously spaced and finger-friendly. Read full review >
Pros:
1. Offers smart performance for everyday use.
2. Bang for the buck find.
3. Ergonomic full-sized  keyboard complete with number pad for easy data entry.
4. Good battery life especially with the Lenovo's power management software.
Cons:
1. For those very particular with display, don't get those hopes up. Like most Lenovo line-ups, the resolution for some models is stuck at 1920 x 1080 (even at 154″).
2. Reported touch pad issues including flightiness and over-sensitivity.
Specifications:
Final Words
Choosing a school laptop used to be dependent on a student's budget. Nowadays, with newer models becoming more affordable, it's now important to do the research before buying one.
Whether it's for portability or battery life, this year's top picks have screens that are large enough for movie viewing and performances that solely focus on productivity. And for those who prefer a little kick on raw power, customization is definitely available.